Housing Market Report: Latest Data Confirms Cooling Trend
Housing Market Report: Latest Data Confirms Cooling Trend
With the latest East Bay home sales data available, we have a clearer picture of how rising interest rates and recession worries slowed the market in June and July so far:
The number of detached single-family homes sold in June fell throughout the East Bay, with roughly 10%-40% fewer sales year-over-year, depending on the city. The outlier was pricey Alamo, which saw a whopping 80% decrease in properties sold. Even so, Alamo's median sales price continued its meteoric rise, hitting $2.9 million – an 8% increase between June 2021 and June 2022.
The number of homes signed into contract in June and expected to close in July fell dramatically. These pending sales dropped by as much as 60% year-over-year in some cities.
The pace of sales slowed slightly but was still relatively fast. For example, the average Concord home sold in 11 days this June, compared to 9 days last June.
Despite current economic uncertainty, median sales prices held steady or even rose between June 2021 and June 2022 in most cities we track.
Properties continued to sell for over asking. The average home in Berkeley sold for 35% over the list price in June, 36% over in El Cerrito, 25% over in Alameda, and 9% over in Lafayette and Walnut Creek.
>> See what homes are selling for today in your neighborhood
Charts show effects of rising interest rates on market
The Federal Reserve began hiking interest rates in March to fight inflation, marking the end of historic low rates. The monthly average borrowing rate last June was just 2.98%, compared to 5.52% this June.
The following graphs demonstrate what's changed since the rate hikes began: a very subtle cooling.
Yes, the market is shifting. No, it's not doom and gloom. Please don't let the headlines freak you out. We're a "look on the bright side" brokerage, so here's how we see it:
Silver linings for home sellers
As we explained in our previous blog post, a cooling market that was scorching hot three or four months ago is still a very warm market.
We've seen no notable declines in home prices, which continued to rise year-over-year in June.
Tons of home buyers are still shopping. Demand remains much greater than the Bay Area's historically low supply. The San Francisco-Berkeley-Oakland region is 111,445 units short of housing needs, according to the nonprofit research group Up for Growth.
As the market shifts, you might need to lower expectations and reduce your original asking price. But you'll probably reap a pleasant profit regardless; chances are home values have risen significantly since you moved in.
Silver linings for home buyers
You have less competition. Rising interest rates combined with inflation on consumer goods cut into many buyers' purchasing power, so they dropped out of the game. Some homes will still attract multiple bids, like 3 offers instead of 10.
There are more listings to choose from. Check out our charts (above) to see how active listings rose in large markets like Oakland, Lafayette, and Walnut Creek in June.
Sellers are moving away from "teaser" pricing and toward "transparent" pricing. Teaser pricing is when sellers set an attractively low starting figure meant to draw lots of attention and spark a bidding war. Transparent pricing is when sellers set the price they truly want instead of gambling on teaser pricing. Less guesswork for buyers.
You have leverage. During the height of a sellers' market, buyers commonly drop contingencies like inspections and appraisals. Not so much during a shifting market. Today's sellers might consider incentives like closing cost credits (given to a buyer to credit home repairs), interest rate buydowns (the seller credits points to the buyer to buy down the interest rate), and termite report clearances. The listing agent might also offer a bonus to your buyer's agent to sweeten the pot.
Reports from the field, boots on the ground
Military clichés aside, here's what we've seen in recent days:
Cameron Platt: "Buyers are negotiating more on prices, but their offers remain fairly reasonable."
Krista Miller: "It's a compilation of ups and downs. Over here in Alameda County, we're still seeing some houses getting 8-10 offers while others are sitting on the market." Rosie Papazian added, "It feels somewhat unpredictable."
Lee Nijmeh: "Buyers are fed up with teaser pricing. I recently hosted an open house for a property listed at $849,000. A couple of visitors who knew the home previously sold for over $1 million said they doubted the current sellers would settle for less. They walked out of the open house."
Andrea Schlosser: "Buyers don't want any games right now. I expect more transparent pricing is coming as the market continues to slow."
What's happening in YOUR city?
The following East Bay sales data is for detached single-family homes. Sources: Bay East Assoc. of Realtors and Contra Costa Assoc. of Realtors.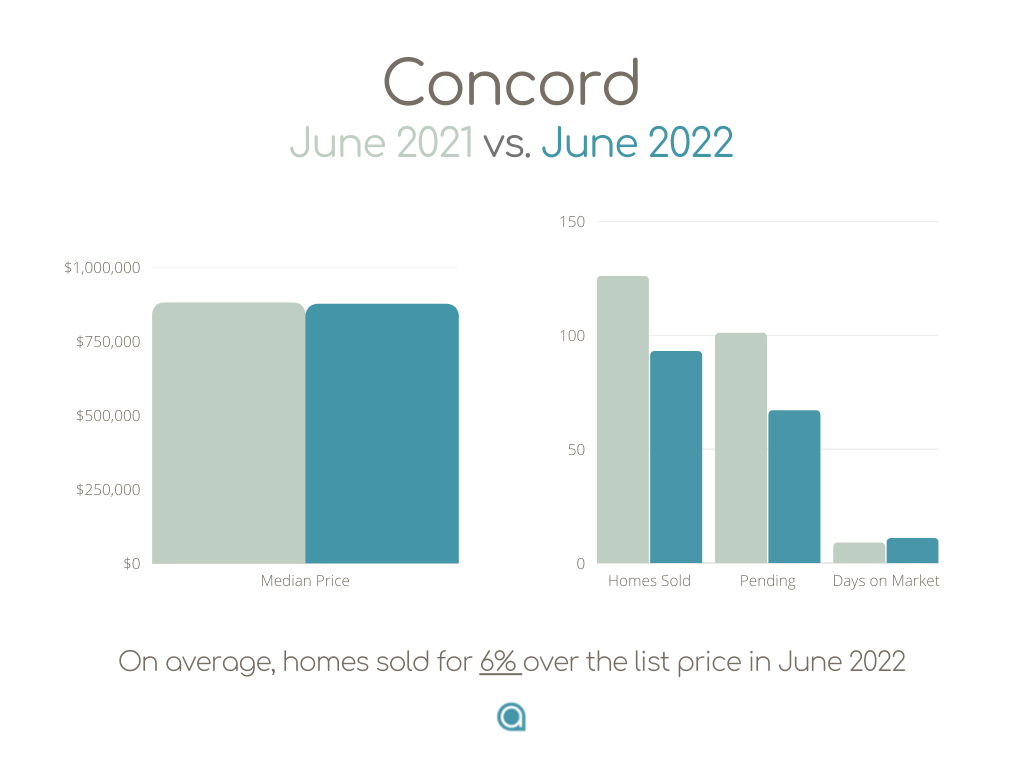 Don't see your city of interest here? Get in touch, and we'll dig up those numbers for you. 888-400-ABIO (2246) or hello@abioproperties.com.