Seasonality: Does It Matter Anymore?
Seasonality: Does It Matter Anymore?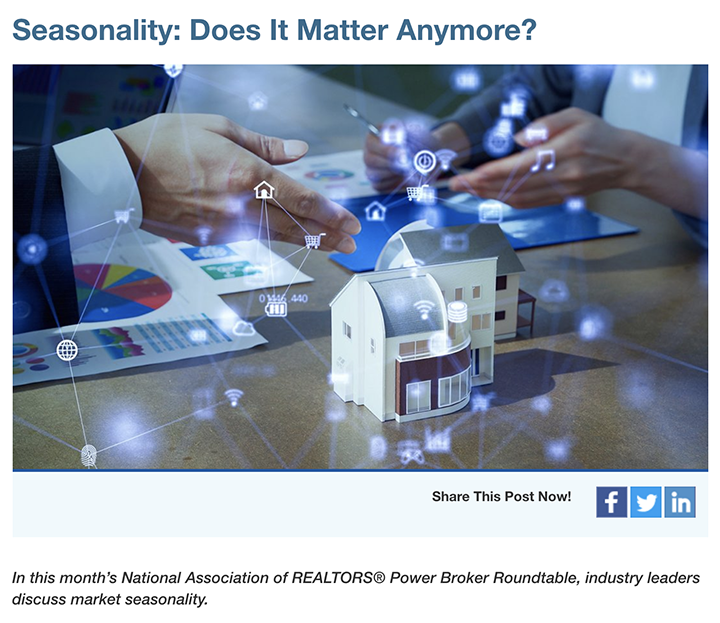 Linnette Edwards, Partner/Associate Broker, Abio Properties, speaks to RISMedia about the housing market seasonality. The typical slow-down through the holiday season and into the first quarter simply never happened, as low interest rates, low inventory, and the opportunity for so many people to work remotely energized the clamor to move. Now, as we sit on the cusp of April, what will the spring market look like? What can we expect in the months ahead? Will seasonality matter going forward?
What do Linnette and others have to say? Read it here!