2023 Market Prediction: Return to "Normal" in Q3 & Q4
2023 Market Prediction: Return to "Normal" in Q3 & Q4
If we had a nickel for every time someone asked us, "Should I sell my house in 2023" and "Should I buy in 2023," we'd have A LOT of nickels.
As we told you in our last post, last year's housing market ended on a cool note, following a superheated 2021 and early 2022. Up until late April '22, the East Bay real estate market was a raging party for sellers and extremely challenging for buyers. Then the Federal Reserve hiked interest rates to manage inflation, and the rager became more of an intimate cocktail gathering.
By December, the market was clearly correcting itself and returning to normal-ish (as normal as Bay Area surreal estate can be).
Now the question is, will the market hold here throughout 2023?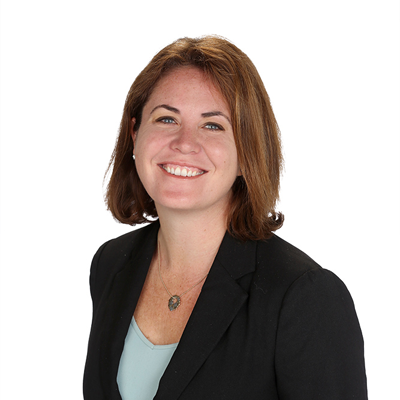 At a recent all-hands Abio "Say Hey" meeting, we looked into our crystal ball, consulted with one of our fav mortgage experts, and made some pretty heady predictions.
Here's the upshot: As Abio co-founder Linnette Edwards recently told the San Francisco Business Journal, the Bay Area real estate market is "sneakily strong."
"Buyers are there and are waiting for the tide to turn," Linnette told reporter Ted Anderson. "As soon as there is a bit of an opening, they will resurface."
Let's dig into forecast details…
Mortgage Rates: Edging Down
So much of what happens in the real estate market depends on interest rates, as we saw when rates hit an all-time low of 2.65% in January 2021. Those low rates empowered more people to buy homes, which made sellers ecstatic, which sent the Bay Area real estate market into hyperdrive.
Then came inflation and the Fed's move to slow it by doubling the average 30-year fixed-rate mortgage rate in spring 2022. Many buyers had to step back, and cautious homeowners put their plans to sell on hold.
The good news today is inflation has cooled, and rates are inching down. According to Freddie Mac, the average rate for a 30-year fixed mortgage hit about 6.15% on Jan. 19, the lowest level since September of last year.
"I think peak interest rates and peak inflation are behind us," says Ben Bauer of Delta Lending Group, one of our go-to mortgage consultants.
More specifically, Ben predicts interest rates could noticeably ease by Q3 and Q4. "But first, the Federal Reserve is going to really drag its feet to make sure inflation is stamped out."
Ben expects a "sedate" housing market until that happens.
A Spring Fling is Coming
Market conditions also depend on the weather, so get ready for a spring fling.
"Now that we aren't quite as inundated with COVID, politics, and the weather, I predict as soon as the flowers start to bloom, real estate will boom!" says Abio agent Vikki Bearman.
It may already be slowly starting, according to Abio agent Julianna Haase. She's spoken with several buyers recently who are getting off the sidelines after sitting there "for a couple 100 days." "They're like, 'We can't wait forever,'" Julianna says.
Sellers, be aware: The buyers hitting the market today are pickier and in the mood to bargain. And buyers, take note: You have opportunity and leverage right now.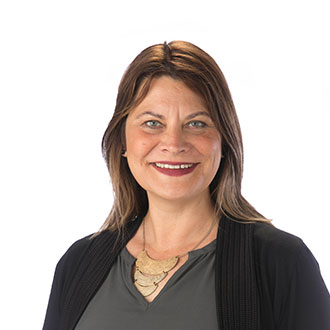 Abio agent Andrea Schlosser gives us two current examples from her roster: A client who ended up selling his Jack London Square condo for 15% below the price that a similar unit sold for last year. And a buyer who bargained her way into a two-bedroom TIC (tenancy-in-common) in San Francisco for for 20% less than similar properties sold for in the first half of 2022. "We even had contingencies and were able to negotiate down even further," Andrea said.
"I don't think either of those examples are a return to normalcy quite yet. We will have a few more months of some incredible buyer opportunities, but ultimately that window will close once the interest rates come down and inflation is curbed""
Low Inventory and Multiple Offers
The Bay Area has long faced a housing shortage, which means interested home buyers far outnumber properties for sale, even with people sidelined by interest rate increases. That's why we expect many properties will receive multiple offers in 2023.
Here's a recent example: In the dead of winter, one of Andrea's clients bid on a Richmond home that received a whopping 27 offers. The 2,000-square-foot house was unremarkable to look at but had a remarkable list price: $499,000.
That won't be every home sale, of course. And certainly won't happen with as many listings as in 2021 and early 2022. But we're confidently predicting the region's famous/infamous bidding wars haven't disappeared.
Price Drops
If you're a potential buyer on the sidelines waiting for prices to drop meaningfully, you have a long wait. As buyer demand continues to outstrip supply, home prices probably won't fall dramatically in 2023.
According to the National Association of REALTORS forecast, national median home prices will increase slightly by 0.3%, following a 9.6% gain in 2022. Meanwhile, the California Association of REALTORS predicts a statewide 8.8% decrease.
Here's what Abio co-founder and broker Cameron Platt tells buyers who are hanging back: "If you're waiting for prices to fall, you're going to be waiting to compete with everybody else who's waiting for prices to fall as well as institutional buyers who are sitting on lots of dry powder (cash reserves)."
If you're a seller who's worried about making a profit in 2023, remember that today's home prices are far higher than five years ago. Just look at Oakland, where the median sales price for a detached single-family home was $665,500 in December 2018 and $850,000 last month. Richmond's median was $470,000 in 2018 and $650,000 last month. Walnut Creek's median was about $1.1 million in 2018 and $1.4 million last month. We could go on, but you get the idea.
Sluggish Second Home Market
The vacation home market was an obvious casualty of 2022's uncertain economic atmosphere. And it will stay slow in 2023, predicts Abio Associate Broker Elisabeth Watson, who sells real estate both in the East Bay and The Sea Ranch community on the Sonoma coast.
Buyers have dwindled, and potential sellers are staying put.
"Inventory in The Sea Ranch is very low. The typical pre-pandemic market usually has around 25 listings, and there are only four properties on the market right now," she tells us. "I have active buyers who can't find anything they want, particularly at a moderate price point."
Similarly, the number of sales shrunk in the Lake Tahoe region, especially as some companies bring their workers back to the office. In December 2022, Tahoe/Truckee experienced its fewest transactions in a decade.
The fact that prices escalated during the pandemic in second-home communities (by 38% in The Sea Ranch, for example) and remain high due to lack of inventory deters cautious buyers.
Advice to sellers in these communities: Be realistic when setting your asking price, and get the advice of a qualified real estate agent with local expertise.
Fingers Crossed
Barring a global economic event impacting the U.S. financial market, we're confident that real estate activity will rebound in 2023, although not manically like 2021 and early 2022. And that's a good thing. It gives us a chance to catch our breath, recalibrate, and embrace normalcy when it comes later this year.
If you liked this post, try these: