Pandemic Real Estate Boom? WFH Buyers and Sellers are on the Move
Pandemic Real Estate Boom? WFH Buyers and Sellers are on the Move

If you could work from anywhere – and we mean anywhere – where would you go?
After nearly five months of pandemic-related lockdown, this work-from-home experiment is looking more like a permanent possibility for many Bay Area residents. Facebook, Google, Twitter, Square, and Uber are just a few of the region's major employers who announced long-term virtual work plans.
With white-collar workers untethered from their offices and most students starting the fall semester with online learning, Bay Area residents are feeling free to live where ever they want.
That could help explain the housing shuffle we're seeing all over the Bay Area – and explain why East Bay residential real estate and Northern California vacation home markets are going bananas. (One recent headline: "'We're running out of homes for sale,' Lake Tahoe brokers say as tech workers flee Bay Area.")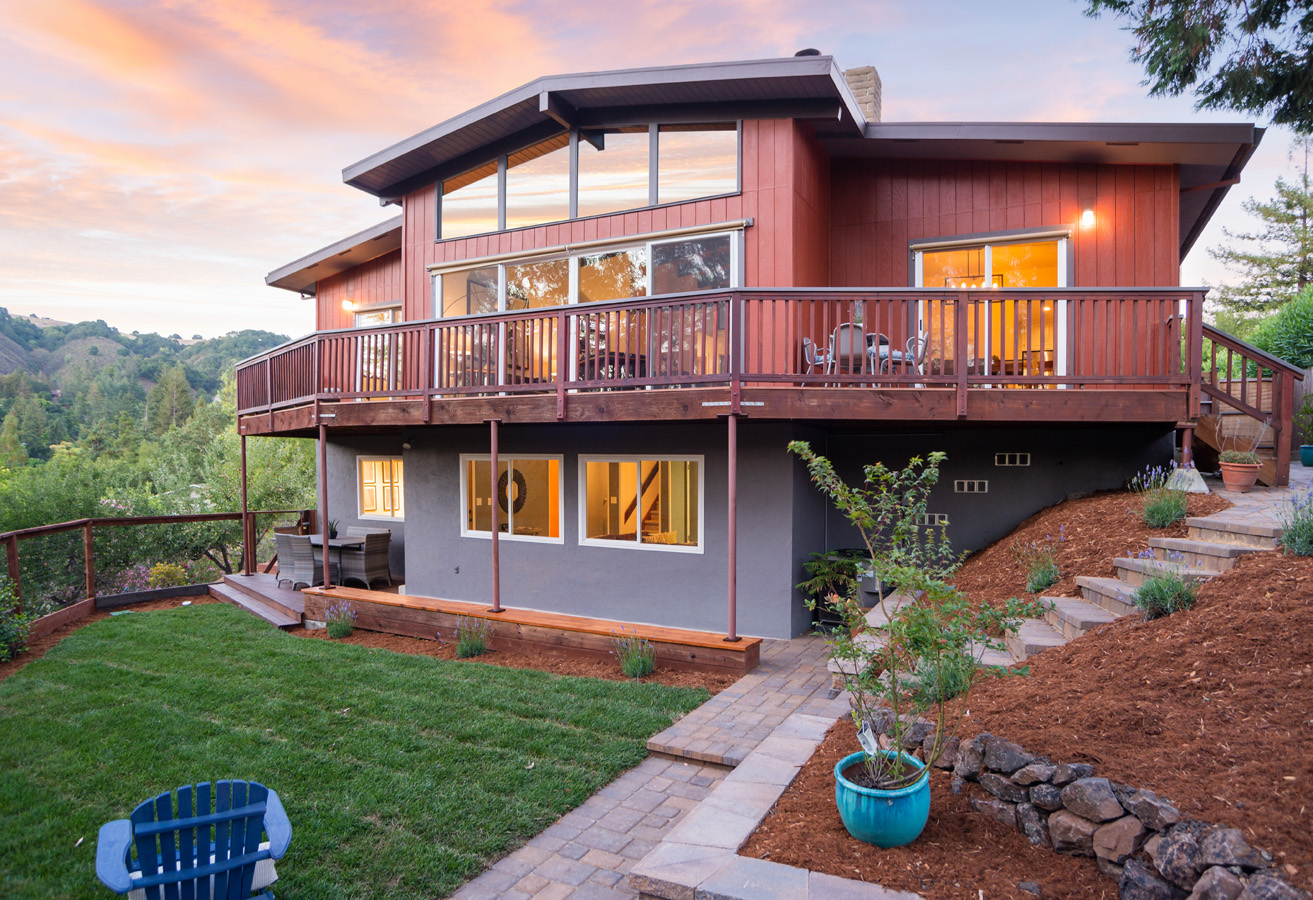 Bigger houses, greener pastures
Real estate search engines report that a record number of people from dense cities like San Francisco are looking online for homes with yards in suburbs and small towns. Some are sticking to California. Popular out-of-state searches include Colorado, Idaho, Texas, Washington, and Oregon.
Likewise, Silicon Valley moving companies say their business is booming, especially moves from apartments. And a national Pew Research Center survey found about 22% of respondents moved because of the pandemic or knew someone who did.
Here at Abio Properties, many of our COVID-era home-shopping clients are San Francisco renters who have been working from home since March and don't want to pay high rents for small spaces anymore, explains Abio Realtor Krista Miller.
"They are looking in Oakland and near BART, in case they have to go back to work one of these days," Krista says. "Most are in the $650,000-$850,000 range, a mortgage that would equate to what they were paying in rent."
For example, Abio Realtor Felicia Mares just celebrated with her first-time buyers –  San Francisco renters eager for more space – who had their offer accepted on a sweet bungalow on a secluded lane in Oakland's Glenview neighborhood.
Abio co-founder Linnette Edwards says many buyers also are East Bay folks who are ready to migrate further east, from urban downtown Oakland to the Contra Costa County suburbs.
Those are the buyers. What about the sellers? Where are they going?

Boon for suburban home sellers
We're meeting folks who are moving farther afield to places like Sacramento, Tahoe, Bend, Portland, Denver, and even Mexico.
Lucky for them, it's a sellers' market here, despite early fears that the pandemic and rising unemployment numbers would depress the East Bay's residential market.
Competition and prices continue to rise in desirable neighborhoods, largely because the number of homes for sale can't keep up with the demand.
Among the houses that Abio Properties agents represented recently: A modest 3-bed, 2-bath Concord home for sale ($595,000 list price) attracted 12 offers in less than seven days in July. A corner lot 4-bed, 2-bath home for sale in Livermore ($825,000 list price) went into contract within a week. And a newer construction 2,000-square-foot Walnut Creek home for sale, listed at $1.285 million, went into contract crazy fast for $1.32 million in June.
Leaving the Bay Area behind
We asked Abio sellers and buyers who are on the move to share their stories about leaving the Bay Area during the pandemic. Here's where they're going and why:
Early retirement: The pandemic pushed one 65-year-old Walnut Creek home seller to retire a year early and move to coastal Mexico, where his wife grew up.
"I initially planned to retire at the end of this year on my own terms, make a lot of money, and go out with a bang," he said. "But business completely evaporated. COVID helped me make the decision to move."
He spoke to us from the deck of his 3,200-square-foot Mexican condo while watching the sun set over the Pacific Ocean. "I can afford to live here comfortably ever after," he said.
Working in Silicon Valley from the Sierras: The pandemic also spurred a South Bay family to ditch their digs on the Peninsula and buy a spacious property in Arnold in Calaveras County, where they'd been quarantine vacationing.
The husband has been working virtually for a tech firm since March and realized he won't be called back to the office anytime soon. When the family got word that their children's schools were planning remote learning this fall, they knew they weren't headed back to the Bay Area.
"We felt released. We can live anywhere now," the wife says. "Our kids don't miss our old home. They've been catching scorpions, digging up bugs, learning about different animals and their scat. They are loving it."
She's met several other Bay Area families in Arnold who are doing the exact same thing. You can't beat the cost of living there. Compared to her 1,600-square-foot Peninsula home that would sell for about $1.3 million today, her family is buying a 5,000 square-foot house on 2.4 acres in Arnold for a lot less per square foot.
Moving closer to family: Working virtually into the foreseeable future, an Albany family took the opportunity to move to Park City, Utah, to be closer to aging parents. They listed their home in Albany for sale and found a buyer in just one week, by the way!
Saving to buy a house: Abio Realtor Andrea Schlosser said she's been working with San Francisco renters who were trying to buy in the hot Oakland or Alameda markets. When the pandemic hit and they saw competition and prices weren't coming down, they decided to move to less-expensive Colorado for a year. They plan to move back with enough saved for a down payment on an East Bay home with the large yard they so badly desire.
If you have a story about being on the move during or because of the pandemic, please share it with us! We'd love the hear your "why" and "where." Leave a comment or contact us at 888.400.ABIO (2246) or hello@abioproperties.com.
Read related: Should I Buy a Vacation Home in California During a Pandemic?