Bay Area home prices hit another record in June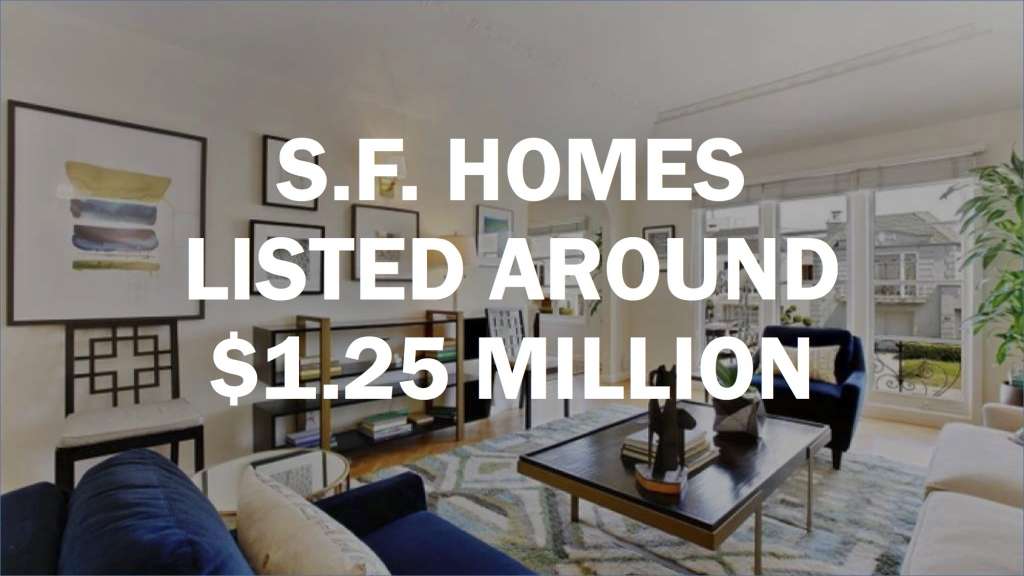 Bay Area home prices marched to a fourth consecutive monthly record in June as limited supply, especially among lower-price homes, failed to keep up with demand, according to a CoreLogic report issued Wednesday.
The median price paid for a new or existing home or condo in eight Bay Area counties rose to $735,000 in June, up 1.6 percent from May and up 7.5 percent from June of last year, CoreLogic said. The company said it omitted San Mateo County this month because county data was "temporarily unavailable."
The price increase was slightly lower than the long-term average, while the increase in the number sold was higher.
A total of 8,291 new and resale homes and condos were sold in June in the eight Bay Area counties, CoreLogic reported. That was up 8.6 percent from May and up 2.1 percent from June of last year.
Real estate agents say there has been some softening in prices at the upper end of the market, and in some new condos.
"I think there is a little bit more play in the new-construction market. In any of the resale neighborhoods, there is just no supply," said Robin Hubinsky, an agent with Zephyr Real Estate in San Francisco.
She listed a two-bedroom, one-bathroom, 1,100-square-foot home on Trumbull Street in the Excelsior district with no parking at $649,000 on Saturday. Within the first two days, she had 20 calls about it.
Hubinsky said there are few single-family homes on the market, because empty-nesters who might want to move to a condo are finding them too expensive and the dues too high. Monthly homeowners association fees at new condos in San Francisco can easily hit $700 or more.
Garrett Frakes, a managing partner with Polaris Pacific, said prices of new condos in San Francisco have fallen about 3 or 4 percent since their peak in early 2015. Over the past 12 months, "they have been pretty much flat," he said. On behalf of developers, his firm markets new condo buildings including the Rowan, Knox, Lumina, Rockwell, 1450 Franklin, La Maison and the Pacific in San Francisco.
Frakes said the number of new condos for sale in the city peaked at around 1,000 late last year and early this year. Even though that is normal for San Francisco over the long run, it led to talk of a glut because before then, the city was adding only about 500 per year.
Today, there are about 850 on the market, with few new ones expected to be completed until 2019.
Alameda County posted the largest month-to-month rise in prices, 5.9 percent. Some homes in the popular areas of Oakland and Berkeley are selling for 60 percent more than the asking price and approaching San Francisco on a price-per-square-foot basis, said Linnette Edwards, associate broker with Abio Properties. "I've never seen anything close to this pricing and this kind of fervor," she said. A home on Beverly Place in North Berkeley that was listed at $799,000 just sold for $1,333,000 cash with no contingencies, she said.
In neighboring Contra Costa County, prices were up only 1.7 percent since May. In the Lafayette-Moraga-Orinda area, the market for homes priced at $2 million and above "has flattened a bit. We are not seeing the frenzy, the multiple offers" that were common a while back, said Ignacio Vega, a broker with Village Associates in Orinda. "In some cases, we have seen price reductions, which was unheard of the last couple years."
"Our sweet spot — homes priced at $1.2 million to $1.3 million — that's as active as it has ever been."
A study released Friday by the California Association of Realtors that covered all nine Bay Area counties said the median price hit a third consecutive monthly record in June — $908,740. That was up 1 percent from the previous month and up 7.9 percent from the previous year. Its report covers only existing (not new) single-family homes (not condos) that were listed on a Multiple Listing Service.
CoreLogic's report covers a greater swath of properties because it comes from home-sale documents filed with county recorder's offices, though it omitted San Mateo this month. The mix-up probably resulted from a change in the company that microfilms documents from the San Mateo County recorder's office for long-term storage. These companies also make data available to vendors, which in turn make it available to companies such as CoreLogic, said Jim Irizarry, the county's assistant clerk-recorder. The previous company quit in mid-May and the new one did not take over until July 1, creating a backlog.
Source: http://www.sfgate.com/business/networth/article/Bay-Area-home-prices-hit-another-record-in-June-11438098.php