Lafayette, Here We Come!
Meet Abio Properties' new team of real estate veterans and rising stars, based in the heart of Lamorinda
Moving boxes, birthday cake and jazz hands. That's how we celebrated Abio Properties' new brokerage in the heart of Lafayette!
We are thrilled to announce the expansion of Abio's truly unique and boutique brand of openness, collaboration and personal attention for East Bay real estate buyers and sellers.
We started a little more than a year ago with a creative and energetic team based in Oakland, and now we are proud to introduce a second team based in Lafayette – perfectly placed in the middle of the desirable Lamorinda market and a stone's throw from Danville, Walnut Creek and Alamo.
We've always served clients on both sides of the Caldecott Tunnel, but now we're even better positioned to work in Alameda and Contra Costa counties!
"I am extremely excited about this office opening," says Cameron Platt, who co-founded Abio with Linnette Edwards. "We debuted our brand in Lafayette with showpiece homes and a fresh take on agent support. In turn, we have attracted excellent, enthusiastic agents who exude Abio's values of openness and collaboration in the industry. I see a bright future in Lamorinda for Abio and our clients."
Moving day landed on the birthday of new team leader and superstar Contra Costa County agent Mary Anne LaHaye, so we've had a lot to celebrate. We're still settling into the new space, but we'll invite you in soon.
In the meantime, meet our new team members, who have hit the ground running!
Mary Anne LaHaye Team Leader, Realtor Mary Anne has been a cornerstone in the industry, and we are lucky to have her. She comes to us from Empire Realty Associates, where she specialized in residential real estate along the 680/24 corridors for 11 years and was consistently a top producer. She brought with her an energetic realty team of Julianna Haase, Travis Harrell and Julie Sullivan. "I joined Abio because I saw a new level of professionalism," Mary Anne says. "I love the vision for the marketing and the designs are so fresh and new looking." Learn more about Mary Anne and contact her here.
Julianna Haase Realtor Julianna, who lives in Lafayette, says she joined Abio to be part of a forward-thinking company that uses exciting new technology to showcase properties. Besides being a real estate whiz, Julianna is deeply involved in her community and with her family. If you don't see her at an open house, then you'll probably find her "shouting at the top of my lungs from the bleachers at Acalanes High School, where my daughter wrestles and my son runs track and cross-country." Learn more about Julianna and contact her here.
Travis Harrell Realtor Travis grew up in Alamo and has been a Contra Costa County resident for more than 20 years. Real estate is just one of his many passions, which include photography, film, winemaking, wakeboarding and travel. (Ask him about riding his bike 325 miles across Africa!) Learn more about Travis and contact him here.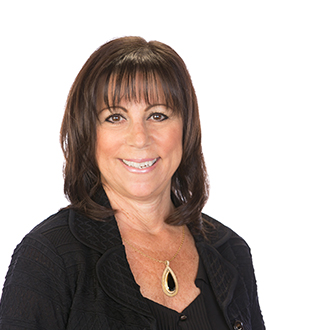 Julie Sullivan Realtor Julie comes to us from Empire Realty, where she was part of the Luxury Team and a member of the Top Producing President's Circle Group. In 2010, Julie was named Realtor of the Quarter by Contra Costa Realtors in Motion and Realtor of the Year. Julie also is involved in many community projects, including education fundraisers, One Warm Coat Drive, Contra Costa Association of Realtors Scholarship Foundation, Students Rising Above and Solano Midnight Sun. Learn more about Julie and contact her here.
Diana Smith Associate Broker, Consultant Diana was practically born into this business. "My father was a real estate investor and he started teaching me about buying and selling homes when I was 10 years old." This Bay Area native and Lafayette resident honed her business and negotiation skills as a sales executive for IBM for more than 20 years before becoming a full-time real estate agent and broker. She chose Abio because "all brokerages started looking and feeling the same. I want to be in a fun, collaborative environment with high producers." Learn more about Diana and contact her here.
Vikki Bearman Realtor Vikki, who has lived in Walnut Creek for 14 years, came to real estate after an exciting 28-year career as a flight attendant. She was a mortgage broker before getting her real estate license. Vikki says about joining Abio, "I have never been so excited to be a part of a company! I am working with top-producing agents who I love and respect. I had the opportunity to become a founding agent in an office that is changing the way people think about real estate." Learn more about Vikki and contact her here.
Mariah Bradford Realtor Mariah is our energetic rising star! She's a lifelong resident of Lamorinda, Pleasant Hill and Martinez. Mariah combines her 17 years of experience in sales and marketing with an in-depth and very personal knowledge of the area. Why did she choose Abio? "I wanted a kick-ass fun and creative work environment, and I wanted a fantastic office location." Learn more and contact Mariah here.
Stay tuned for more exciting news about new faces at Abio. And don't worry, we'll never grow too big. Abio will stay small and nimble, always be collaborative, and always have fresh ideas.
-----
Our Lafayette team is excited to hear from you. Contact Abio Properties agents at 888-400-ABIO (2246) or email us at hello@abioproperties.com.