My approach is always realistic, optimistic, and enthusiastic
Tracy Butler
REALTOR ® | DRE: 01342671
---
Using my rich knowledge of the wonderfully diverse East Bay neighborhoods, I've been bringing buyers and sellers together since 2002. My greatest joys are handing buyers keys to their dream homes and guiding sellers through a smooth, profitable process.
I understand that buying or selling a home in today's market is exciting, challenging, and one of the biggest financial decisions most people will ever make. But I'm here for my clients every step of the way, because – besides being a real estate pro with two decades of experience – I'm part cheerleader and therapist, too!
Whether I'm helping folks with a starter home, a million-dollar estate, or an investment property, clients and colleagues know me as forthright and honest. One agent recently told me her seller accepted my buyer's offer not because it was the highest bid (it was not!) but because I wrote such a clean and detailed proposal.
I specialize in cutting-edge marketing and excellent negotiation skills. You'll find I am exceptionally knowledgeable about the vibrant neighborhoods of Oakland and Piedmont, including Montclair, Rockridge, Oakmore, Claremont Hills, and Glenview. I've lived in the Oakland Hills for more than 20 years, so I have invaluable connections, including with the best tradespeople for your home improvement needs.
How I got here: After many years in the software industry performing marketing and business development roles, I decided to take my marketing and negotiation skills in a new direction!
More about me: I grew up in northern Wisconsin. No, I don't miss the winters. Yes, I still cheer for the Green Bay Packers (proud Cheesehead!). I love exploring all the East Bay parks with my rescue dog Jelly Bean. When I'm not real-estating or hiking, you might find me scuba diving somewhere warm.
Above all, you should know I am a fantastic listener, I care deeply about my clients, and I go the extra mile to meet and exceed expectations!
I Make Buying & Selling Easy
Leading the Real Estate Market in Oakland, Berkeley, Piedmont, Orinda, Moraga & Beyond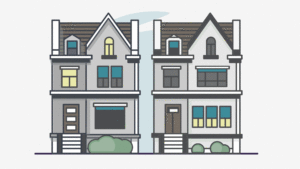 Buy a New Home
End the cycle of bidding and losing. When inventory is limited and competition is intense, I put experience on your side. I'm a skilled negotiator, fluent in East Bay real estate trends, and know how to write winning offers.
Sell Your House
Getting your home in shape to sell and setting the right price can be overwhelming. But it doesn't have to be. I provide concierge service backed by decades of experience in prep, pricing and marketing to boost your profit.
years living in and loving the East Bay
background in high level marketing and business development
Areas Served
Oakland
Berkeley
Piedmont
San Leandro
Orinda
Moraga
El Cerrito
and more!
What Clients Say About Tracy
"We were so happy to have Tracy support us in the process of selling our home and buying a new one. It could not have been done without her! She is so patient and 100% aware of our needs as clients. I would strongly recommend Tracy to anyone I know!"
– Eve K.
"I just sold my first house with Tracy. Selling a house is a lot of work – with many technicalities and loads of paperwork! Tracy's assistance was indispensable. She is straight-forward, thorough, detail-oriented, and kept up good communication. She understands the current zany housing market. Tracy helped me find amiable buyers and a favorable price."
-Theresa P.
"Tracy helped us buy our first home, and we couldn't be happier with the experience! She zeroed in on our tastes quickly and was able to find homes we liked. We didn't know much about the different neighborhoods in Oakland and didn't know anything about real estate, and Tracy was extremely helpful and patient with us.
She was very flexible with our busy schedules and was always available through phone or email if she had conflicting appointments. I was shocked at how complicated the closing process was. Tracy was knowledgeable and knew just when to step in to nudge others or ask a question. She is totally straightforward which was much appreciated by us. I can give her my highest recommendation if you are looking for a home in Oakland!"
-Suzannah P.
"I literally never write reviews, but Tracy was one of the BEST aspects of my home buying process that I felt more than compelled to spread the word. I was a first-time home buyer searching for a house/townhouse/condo for months and getting very discouraged. Every day I would stalk online sites to look at properties wishing one would work out.
Needless to say, I was a rather anxious customer, I probably would have gotten sick of myself if I were my own client. Once I hooked up with Tracy, however, she was amazing! Tracy was soooo patient with me and simply fantastic. Every time I asked to see a property, she would arrange a showing ASAP.  So few people are nearly as responsive as Tracy, even while she was on vacation!"
-Brie J.
Everybody says they have the best doctor, the best dentist and the best realtor. Trust me on this. Tracy is definitely up there as the best. I can't believe anyone enlisting her services would think otherwise. It's impossible not to feel taken care of with her. Before Tracy we just picked a random realtor that seemed "nice". Heck, they all have to be nice. But unfortunately the one we picked at random let us down in the most critical moment of a transaction and we lost out on the house we wanted.

I contacted an old retired realtor friend and he recommended Tracy. We went to visit her at her office and when we walked out of the doors of her office, we felt like a huge weight was lifted off of our shoulders. We had an extremely complicated process obtaining this house and Tracy was on top of it all the entire way. She would call or text us almost every day with reminders on things we had to take care of or look into or sign. The sale was over 6 months ago and she's still checking in with us!
– Sam L.
I have dealt with several other realtors before. Tracy was knowledgeable, warm, and receptive to our needs. She was always available and able to answer any questions we had. Working with her was more like working with a close friend than a real estate broker. She was extremely supportive, comforting and reassuring throughout the entire process. When the housing market started to drop, she stayed confident, calm and assured. I highly recommend Tracy as a realtor. I couldn't be happier. Thank you for all your hard work Tracy!
– Sharon D.
Tracy is a perfect professional who goes above and beyond to help you buy/sell your home. I've worked with her on buying and selling my home and she will always be my go to realtor. She's great!
– Yohannes T.
Through out the years I have bought and sold several properties and this is the first time I am leaving a review for a broker. Tracy goes above and beyond to work aligned with her clients to meet their expectations. She is honest, thorough and doesn't put any pressure on the client. She did an amazing job for me, and I can't be happier with her performance. Thank you Tracy and I hope we can do more transactions in the future.
– Sean K.
Tracy was incredible: so helpful, efficient and absolutely spot on in all her recommendations. She came to our first meeting completely prepared and had excellent suggestions. Then she quickly put together a packet with her suggested preparations, including suggested people to work with and estimated costs. Everything went perfectly smoothly and the house was absolutely gorgeous when it was listed. I could not have had an easier experience! I highly recommend her!
– Julianne K.
We used Tracy to purchase our first home in a crazy market in early 2021 and it made what could have been a very stressful process much smoother. Tracy was so knowledgeable and responsive; she offered realistic advice while being very respectful of our specific situation and needs. There were many times where her connections to other real estate agents and her deep knowledge of the market helped us make better decisions. She helped coordinate amongst the many different professionals (mortgage, title, etc.) involved and was an excellent and empathetic advocate throughout.

Overall, Tracy is the consummate professional and someone you want to have on your side in a real estate deal. She helped us accomplish our goals, met our needs, and did it all in a time frame that exceeded our expectations. I would highly recommend her for any real estate needs.
– Daniel Z.
Tracy knows the East Bay market and competently guided us in all aspect of researching properties, making offers, and closing on a house. Her experience was evident in all kinds of ways, for example, assessing home values in a hot market and subtle price points in offers. She was always on top of everything. She even found us a mortgage broker when our big-name bank was getting too bureaucratic and unresponsive. We couldn't imagine a better agent.
– William D.
Tracy is a fantastic partner when it comes to both Buying and Selling real estate. We first met when she helped us buy a property on Skyline in 2016. She was very helpful and honest with advice when she represented both the buyer and seller for us. Recently she has helped us sell one of our other properties and went way over the top, assisting in the preparations to get the property ready before it went on the market. I hope to use her services again and again!
– Adam W.
Tracy made our house-selling experience a lot less stressful. After making an offer on our new house, we had only 19 days to declutter, stage, list and get our house under contract. Tracy came in and helped us make tough decisions on pricing and staging and expertly helped us navigate the rules and restrictions under Covid as well as providing us with valuable insight on the market. We're happy to say we had our house under contract within 7 days of listing it and she got us a price that exceeded our expectations. She handled the whole process with professionalism, integrity and patience. We would recommend her to anyone looking to sell or buy a new home.
– Jennifer H.
It was a pleasure working with Tracy. It took us a long time to find a house and narrow down our desired location, but Tracy was with us each step of the way. She was very patient and we never felt pressured. The market is crazy and Tracy helped us navigate it. I highly recommend and we would love to work with Tracy again in the future.
– Tatyana M.
Tracy was incredibly helpful in our long (and ultimately successful) house hunt. A pleasure to talk to, she explained everything there was to know about buying a home in the East Bay and answered the considerable questions we had as first-time homebuyers. We felt we were in good hands throughout the process, and would recommend her to anyone looking in this challenging market.
– Alisa N.
For such newbie nervous nellies trying to buy a house in the Bay Area, Tracy was the perfect combination of even-handed finesse and wisdom coupled with thoughtful and precise communication. I never thought we would get to the other side of the house hunting adventure but here we are. Thanks Tracy!
– Stefan P.
We really enjoyed working with Tracy as our agent.
Every time we viewed a new property Tracy would perform an inspection, looking for signs of problems and commenting on the quality of construction, finish, appliances, etc, prompting us to consider upcoming repairs or issues. She was patient and led us through multiple offers and rounds of negotiation to get to a price we were comfortable with.
We never felt any pressure to change our prices or do anything we weren't comfortable with as she simply gave appropriate and knowledgeable advice when asked. She was always calm even when things got down to the final hours and was always working harder than we were aware in the background.
We really appreciated how good she was at listening to what we were looking for and taking the time to understand our needs. After only a few viewings her suggestions were really on point and felt like part of our team.
In the end she found a property that was perfect for us and are loving it so far.
– John C.
Tracy is the all time best. I am a single mom and first time home buyer and she explained things clearly, gave great advice, and advocated for me every step of the way. In fact, I had been working with another realtor before Tracy but had been recommended to Tracy and decided to contact her. I was so glad I did. It became clear what it was like to work with someone who knows their stuff and enjoys their job:) Thank you Tracy!
– Regina S.
---