California Home Insurance Crisis: 5 Essential Tips for Sellers & Buyers Caught Up in the Mess
California Home Insurance Crisis: 5 Essential Tips for Sellers & Buyers Caught Up in the Mess
We've seen escrows fall apart because the home buyers struggled to get insured. Learn how to improve your chances of getting insured in today's climate.
Have you tried buying or renewing home insurance in California lately? How'd that work out for you? If it was a giant pain in the…ahem… you're not alone.
California's homeowners insurance landscape has experienced a tectonic shift, shaken by soaring premiums and the departure of multiple major insurance companies. These changes add an extra layer of complexity to the housing market for buyers and sellers.
Now more than ever, buyers are weighing a home's insurability and potential insurance rates before writing an offer. And that puts added pressure on sellers to make absolutely sure their property is insurable.
We've seen some escrows fall apart because the buyers struggled to get insured. Without insurance, they typically can't qualify for a mortgage.
"It's not like it was four years ago when you could submit a policy application to 20 different carriers and have 15 of them approved," said Dan Lapicola of Goosehead Insurance in Walnut Creek, our go-to resource for insurance news and trends. "Now, especially for some of these Bay Area homes built in the late 1800s and early 1900s, you're lucky if you get responses from two or three carriers."
That's why we are sharing – with Dan's expert input – five essential tips to help sellers ensure their homes are insurable and help buyers navigate their options in today's insurance-scarce landscape.
Jump To:
Let's start by explaining why home insurance companies are leaving California and which ones already fled.
In the last year and a half, top property insurers ceased issuing new policies in California or severely limited their offerings, including:
Allstate
State Farm
Farmers (capped the number of new policies it will issue in California) 
Farmers Direct California
Falls Lake
AmGUARD
Safeco
Kemper Corp
AIG
Chubb Ltd (with limited renewals for select customers)
Insurers are ditching California mainly because of wildfire costs and natural disaster risks, but they also cite inflation, residential construction costs, and the state's strict regulatory environment. Since the late 1980s, insurance companies have had to get California's Department of Insurance permission to raise rates. They also haven't been allowed to set rates based on projected future calamities caused by climate change.
Insurers say they've lost millions of dollars and can't afford to stay. Meanwhile, homeowners are paying more for the few coverage options that remain in the Golden State.
Reform is coming, fingers crossed. This September, California Insurance Commissioner Ricardo Lara announced a plan to entice companies to stay and insure a portion of properties in high-risk wildfire areas. In exchange for carrying policies in those disaster-prone regions, the insurers would be allowed to raise rates to cover the costs of operating in California.
A peek at what might be coming: State Farm requested a 28% rate hike prior to announcing its departure. Allstate asked for 40%.
"There is no way out of higher premiums," Dan says. "These carriers have to make money or they won't stay here. It's the new normal."
To deal with the new normal, here's what buyers and sellers should know and do to increase their chances of getting insured in California:
1. Underwriters will go through your application with a fine-tooth comb – and probably a drone.
According to Dan, insurance companies operating in California are increasingly picky and thorough, even employing drones and satellites to assess properties. For exterior inspections, they are looking for hazards like excessive junk and overgrown trees, trampolines, and even water leaks that infrared cameras can detect.
If you think you can hide something from them, think again.
2. If you have an old house, beware of these 3 policy killers
Knob-and-tube electrical wiring was standard installation in buildings between 1880 and the 1940s, but most insurance companies today won't take on a property with this outdated system. Knob and tube is considered a potential fire hazard because it lacks grounding and is often buried within walls, ceilings and insulation. If you are a home seller, shell out the few thousand dollars to upgrade to a basic modern panel with fuses. It will make your home much more attractive to buyers.
Galvanized pipes are another turnoff for insurers because they tend to rust, leak, and fail as they age. That's why many homeowners eventually replace these pipes with newer materials – which makes the insurance companies happy.
Circuit breaker panels by Federal Pacific and Zinsco are a no-go for insurers because of their history of malfunction and fire risk. Replace them with modern equipment before trying to sell or apply for insurance.
3. When you make updates to your home, keep the proof.
Underwriters will want proof – photos and/or receipts – that old systems were retrofitted. As a home seller, keep an organized file you can pull out for inspectors or your would-be home buyers.
4. Is your property in a high-risk wildfire region? Apply for California FAIR, home insurance of last resort.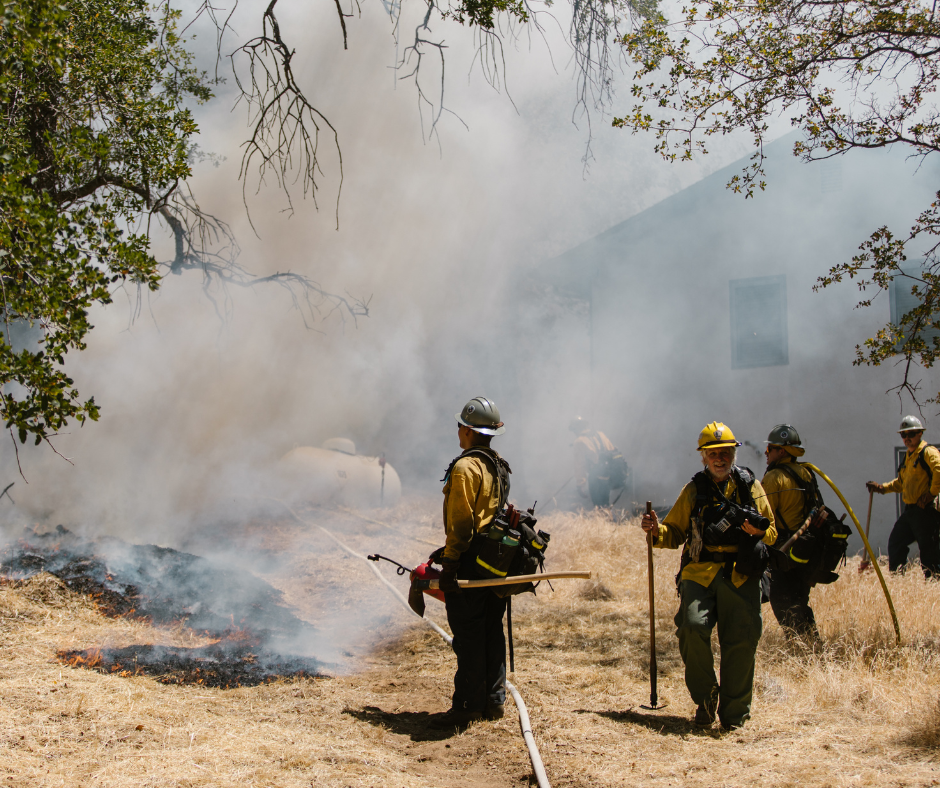 If you find yourself rejected by private insurance companies, apply for the state's FAIR plan, a basic fire insurance covering up to $3 million in property damage caused by fire, lightning, smoke, or internal explosion.
FAIR is a syndicated insurance pool funded through a levy on regulated insurers. FAIR typically covers less and costs more than standard private insurance policies, but it beats being uninsured.
Learn how to apply for California FAIR here.
If you're not sure whether your home or the one you're interested in buying is in a high-risk wildfire region and might qualify for FAIR, refer to Cal Fire's Fire Hazard Severity Zone Maps. The map shows parts of Berkeley, Oakland, Piedmont, Pleasanton, San Leandro, Danville, El Cerrito, Lafayette, Martinez, Orinda, Pinole, and Richmond.
5. Surplus lines insurance is another option for hard-to-insure properties
In California, if your property has been declined by at least three standard admitted insurers or you want supplemental coverage to bolster your California FAIR plan, consider purchasing a policy through a surplus lines company.
These insurers are not licensed in California but can still operate here under certain conditions. State regulators don't review their policies, so there is some inherent risk. For example, you will not be protected under the state's guaranty fund if your insurance company goes bankrupt. Surplus line insurers also have more freedom to set and raise their rates.
More and more Californians have been turning to surplus lines insurance, according to Dan's experience. Before this home insurance crisis hit, he put relatively few homeowners with non-admitted companies.
"A few years ago, I could count on one hand the number of clients I spoke to about surplus insurance each month," Dan explains. "And just last week, 70% of the policies I placed were surplus lines."
Talk to your insurance agent about whether surplus lines insurance might be right for you. You also can refer to the state's list of California-approved Surplus Line Carriers here.
The bottom line: It's crucial for homeowners, buyers, and sellers to stay informed about the California home insurance landscape. As the number of insurance carriers dwindles in California, it's more important than ever to work with a knowledgeable independent insurance agent who can help you identify and compare plans. Dan Lapicola is one of our faves, of course. You can reach him at dan.lapicola@goosehead.com.
---
Abio Properties is a boutique real estate agency with offices in Oakland, Lafayette, and Walnut Creek. To learn more, contact us at 888-400-ABIO (2246) or hello@abioproperties.com